Unions at BNM criticise purchase of UK compost manufacturing company
Union members have expressed disappointment at the decision by management at Bord Na Mona (BNM) to purchase White Moss Horticulture (WHM), a UK compost manufacturing company.
Following a meeting of the BNM Group of Unions, representatives of SIPTU,the Connect Trade Union and Unite said that the purchase of the UK company has implications for the job security of the workforce in Ireland.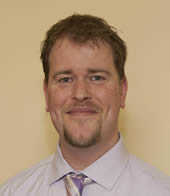 In December last, union representatives rejected a management proposal to reduce employee numbers at the semi-state company this year and argued that the Irish workforce should be expanded.
"Union members are concerned that BNM management has not thought out fully the implications of purchasing a UK company given the uncertainty of Brexit which is hanging over employment prospects in Ireland. We are also of the view that the purchase can have the effect of undermining job security across the company's Irish operations, " said John Regan, secretary of the BNM Group of Unions.
According to Connect Trade Union official, Darren Erangey, the purchase of White Moss Horticulture has raised the prospect of the displacement of existing jobs at BNM.
"We are concerned that the Government has endorsed this purchase of a UK company without any consideration for the impact on the jobs of the existing workforce in the Midlands and on the communities across the region which depend on Bord Na Mona," he said.
WHM is one of the largest Green Waste composting companies in the UK, manufacturing composts and other growing media, supplying large national retail outlets, landscapers, amenity companies and hobby gardeners with sustainable products.
For further information contact:
Secretary of BNM Group of Unions, John Regan
Connect Trade Union Regional Officer, Darren Erangey